Sustainable Solutions in Environmental Management
Environmental Solutions through Partnership (ESP), is a multi- disciplinary environmental consultancy founded in 2004 which delivers its services by working closely in partnership with its clients and with key consultancy partners who share its values and objectives.
A partnership approach means building a long term relationship with clients by ensuring that effective environmental solutions are provided that are appropriate to the brief, the customer's needs, best practice and current legislation.
ESP believe in a partnership approach to planning and designing sustainable landscapes. We work together with our clients, design teams and authorities to create solutions that add value to the development, the environment and wider society.
ESP work in partnership with organisations to design, develop and implement management systems to ISO Standards, ready to obtain or retain certification. This creates a framework for constant improvement for the organisation.
ESP provide training courses on environmental, quality and health & safety management topics. As an IEMA Training Centre, we can provide accredited courses, and draw on a wealth of experience to provide bespoke courses on a range of topics, such as waste, energy, auditing and legislation.
ESP provide free business assists on behalf of sben to help Small to Medium Enterprises (SMEs) increase their energy efficiency and reduce their carbon footprint
"The structure and pace of the training was excellent. It provided simple but effective building blocks throughout the three days, and the content was reinforced by the interactive workshops. The style of delivery put me at ease, and as a result I felt able to contribute in a positive way during the three days. The course was very well planned and thought out."
Internal Auditor Course Delegate
We appointed ESP to help us put in place an EMS and achieve ISO 14001 accreditation. We benefited in a number of ways, finding their legal update system and risk register particularly useful. But the key to our success has been ESP's enthusiasm for involving everyone in the process."
Bernie McCullagh, Sustainability Officer
Optima Community Association
We commissioned ESP on reputation. We were not disappointed with their level of customer care and environmental knowledge. Their approach certainly fitted with the values we are developing."
Sandwell MBC
Address
 
ESP Ltd
The Creative Industries Centre
Glaisher Drive
Wolverhampton Science Park
Wolverhampton
WV10 9TG
01902 771311
Registered in England and Wales
Save
Save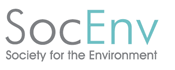 ESP Ltd
01902 771311
enquiries@esp.uk.net
---
ESP Ltd ©