Management Systems
We are an IEMA Training Centre offering a comprehensive list of training courses to our clients and we believe employee engagement is an integral part of environmental management systems
Landscape Architecture
We are an IEMA Training Centre offering a comprehensive list of training courses to our clients and we believe employee engagement is an integral part of environmental management systems
"The structure and pace of the training was excellent. It provided simple but effective building blocks throughout the three days, and the content was reinforced by the interactive workshops. The style of delivery put me at ease, and as a result I felt able to contribute in a positive way during the three days. The course was very well planned and thought out."
Internal Auditor Course Delegate
We appointed ESP to help us put in place an EMS and achieve ISO 14001 accreditation. We benefited in a number of ways, finding their legal update system and risk register particularly useful. But the key to our success has been ESP's enthusiasm for involving everyone in the process."
Bernie McCullagh, Sustainability Officer
Optima Community Association
We commissioned ESP on reputation. We were not disappointed with their level of customer care and environmental knowledge. Their approach certainly fitted with the values we are developing."
Sandwell MBC
Address
 
ESP Ltd
The Creative Industries Centre
Glaisher Drive
Wolverhampton Science Park
Wolverhampton
WV10 9TG
01902 771311
Registered in England and Wales
Save
Save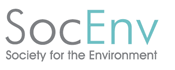 ESP Ltd
01902 771311
enquiries@esp.uk.net
---
ESP Ltd ©