Below are links to some our key partners, professional bodies and associates. We hope you find them as helpful and insightful as we have.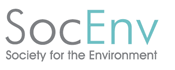 ESP are based at Wolverhampton Science Park, part of the University of Wolverhampton. We conduct our training here.
Track Training are a team of Learning and Development professionals who specialise in Leadership, Management Development, Personal Effectiveness and Customer Service.
If your interested in linking to our site please contact us and we'll happily provide you with a copy of our logo.