These courses have been developed by IEMA, and are delivered by IEMA registered trainers, so you can be sure that the information is up to date and the quality of teaching is of a high standard.
IEMA 3 Day Internal Environmental Auditor Training
This highly interactive and practical IEMA Certified Internal Environmental Auditor Training Course from ESP is designed to provide delegates with a sound knowledge of all elements involved in auditing an Environmental Management System (EMS) and an auditing skill base.
At ESP, we have decades of combined experience in all aspects of environmental management, compliance and awareness. We draw on this experience to develop bespoke courses, which suit the needs of your organisation. Below are just some of the courses we offer which can be tailored to your environmental goals. Click the links below to enquire about these courses, or if you have another course in mind, please contact us.
Environmental Awareness
This course is designed for anyone wishing to understand the broad environmental issues in any organisation; whether it is an organisation about to embark on the implementation of a formal Environmental Management System (ISO14001/EMAS) or an organisation with an EMS that needs their employees to have a greater level of understanding.
Legal compliance – Environmental law
This course is designed for anyone wishing to understand how environmental legislation may apply to their organisation.
It is particularly useful for those people to gain an understanding of how to comply with environmental law or who are formulating a register of regulations within their environmental system.
Implementation of an EMS ISO14001 and EMAS
This course is designed for anyone wishing to understand how an organisation can implement an Environmental Management System (EMS) to achieve ISO14001 or the Eco Management & Audit Scheme (EMAS).
Waste management – What is waste and how to avoid prosecution
This course is designed for anyone wishing to understand the issues surrounding waste within their organisation.
It is particularly useful for Managers and Supervisors but it is equally beneficial to team leaders, technicians or any other employees.
One Day Internal Auditor Course
This course is designed for anyone wishing to understand how to be an internal environmental auditor. It provides a practical insight into the tools and techniques involved in undertaking environmental audits that add real value to your organisation.
At ESP, we work in partnership with clients throughout the management system development process. This includes gaining commitment to the programme from all levels of management, scoping the environmental initiatives already in place and helping to identify any training needs.
We are an IEMA Training Centre offering a comprehensive list of training courses to our clients and we believe employee engagement is an integral part of environmental management systems.
ESP have a proven track record of delivering courses to a variety of sectors throughout the UK. We have been able to work closely with clients to develop bespoke environmental training courses specifically tailored to the needs of the organisation and deliver certified/approved IEMA courses.
We run courses throughout the year at our dedicated training facility in Wolverhampton. For more information, and to book on to an IEMA approved course, please follow the links below.
We can also come to a location of your choice to deliver courses (subject to a minimum amount of delegates). To discuss your training needs, contact us here, or call us on 01902 771 311, and we will be happy to help.
Wolverhampton Science Park is easily accessible by car from junction 2 of the M54 along the A449. There is adequate parking available free of charge at Wolverhampton Science Park.
Local bus services along the A449 include the 3,4, 32, 33, 54 which provide links to Wolverhampton city centre, bus station, tram stop and train station.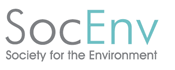 © Environmental Solution through Partnership Ltd 2018. All rights reserved.           Environmental Solutions through Partnership Limited. Registered in England and Wales. Company no: 5038894