Environmental Solutions through Partnership (ESP), is a multi-disciplinary environmental consultancy founded in 2004, which delivers its services by working closely in partnership with its clients and with key consultancy partners who share its values and objectives.
A partnership approach means building a long term relationship with clients by ensuring that effective environmental solutions are provided that are appropriate to the brief, the customer's needs, best practice and current legislation.
 Environmental
 We examine environmental issues on behalf of our customers.
 Solutions
 We provide sustainable solutions in Environmental Management through a   professional and personal approach; honest, trustworthy, fair and best value.
 Partnership
 We work alongside our customers.
ESP believe in a partnership approach to planning and designing sustainable landscapes. We work together with our clients, design teams and authorities to create solutions that add value to the development, the environment and wider society.
ESP work in partnership with organisations to design, develop and implement management systems to ISO Standards, ready to obtain or retain certification. This creates a framework for constant improvement for the organisation.
ESP provide training courses on environmental, quality and health & safety management topics. As an IEMA Training Centre, we can provide accredited courses, and draw on a wealth of experience to provide bespoke courses on a range of topics, such as waste, energy, auditing and legislation.
CLIENT TESTIMONIALS
"Thoroughly enjoyed this course. It was very interesting and really made me think about what I can do for the environment not only for work purposes but also for home too. The trainer was easy to listen to and had great knowledge of what she was talking about. Very friendly and great interaction with all the participants." Course Delegate, November 2018
"Thank you so much for your help with the Landscape and Visual Sensitivity Study. It's been invaluable and I really appreciate the excellent support you've given us throughout the whole process. It's been a pleasure working with you." Joy Tetsill - Senior Planning Officer, Shropshire Council 
"We would recommend ESP to assist with quality, environment and health & safety as they are professional, friendly and straightforward to do business with and produce a high quality output." Lizzie Richmond - Operations Manager, Unusual Rigging Ltd
CLIENT TESTIMONIALS
"Thoroughly enjoyed this course. It was very interesting and really made me think about what I can do for the environment not only for work purposes but also for home too. The trainer was easy to listen to and had great knowledge of what she was talking about. Very friendly and great interaction with all the participants." Course Delegate, November 2018
"Thank you so much for your help with the Landscape and Visual Sensitivity Study. It's been invaluable and I really appreciate the excellent support you've given us throughout the whole process. It's been a pleasure working with you." Joy Tetsill - Senior Planning Officer, Shropshire Council 
"We would recommend ESP to assist with quality, environment and health & safety as they are professional, friendly and straightforward to do business with and produce a high quality output." Lizzie Richmond - Operations Manager, Unusual Rigging Ltd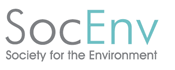 © Environmental Solution through Partnership Ltd 2018. All rights reserved.           Environmental Solutions through Partnership Limited. Registered in England and Wales. Company no: 5038894