Introduction
This course is designed for anyone wishing to understand how to be an internal environmental auditor.
It provides a practical insight into the tools and techniques involved in undertaking environmental audits that add real value to your organisation.
It is particularly useful for Managers and Supervisors but it is equally beneficial to team leaders, technicians or any other employees.
Course Location
On site at your premises or at our dedicated training facility. (Note if held at your premises a "live" audit is included).
Course Duration
One day
Key Topics
• The Audit Process inc. auditor attributes, roles & responsibilities
• ISO 14001/EMAS and ISO 19011 criteria
• Scope
• Audit Plan
• Opening Meeting
• Questioning
• Outcomes
• Closing Meeting
• Report & follow up
• The relationship between internal audits, evaluation of legal compliance and Management Review
• Auditor role play workshops to reinforce learning
Qualification
On attending the course the delegate will be awarded a certificate of course completion.
If you would like to enquire about this course, or a similar course you would like to develop in partnership with us, please complete the contact form below. Alternatively, please give us a call on 01902 771 311 and we will be happy to discuss it.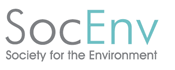 © Environmental Solution through Partnership Ltd 2018. All rights reserved.           Environmental Solutions through Partnership Limited. Registered in England and Wales. Company no: 5038894