14th - 16th May 2019
10th - 12th September 2019
19th - 21st November 2019
Become a confident and assertive Internal Auditor 
Introduction
This highly interactive and practical IEMA Certified Internal Environmental Auditor Training Course from ESP is designed to provide delegates with a sound knowledge of all elements involved in auditing an Environmental Management System (EMS) and an auditing skill base, in order to:
Determine compliance and identify areas for improvement against the requirements of ISO 14001 and related standards

Competently conduct effective audits and implement corrective action programmes

Identify areas for continuing improvement that provide on-going benefits to your company's growth and success.

Contribute to the requirements to register as an IEMA Environmental Auditor
Course Location
At our dedicated training facility in Wolverhampton, or at your own premises.
Course Duration
Three Days (9.30 - 17.00 daily) - typically Tuesday to Thursday
There will be regular comfort breaks throughout each day, and a buffet-style lunch is provided. If you have any particular dietary (or other) requirements, please state these on the booking form and we will accommodate them.
Course Objectives
Our course will equip delegates with knowledge of the requirements and principles of ISO 14001 and Eco-Management and Audit Scheme (EMAS), providing them with the skills to competently perform internal EMS audits.
"To have an understanding of Environmental Management Systems and how to internally audit them"
Key Skills / Learning Objectives
Through the combination of interactive tutorials, practical workshops and case studies, our course will enable the delegates to:
Interpret the requirements and principles of ISO 14001 and EMAS.

Identify environmental aspects and determine audit priorities.

Use our copyrighted "Auditagon" eight staged methodology for understanding the audit process

Create appropriate audit checklists and improve auditor skills and interviewing techniques.

Produce professional audit reports and justify cases for corrective action and improvement.

Achieve the formal training requirements to allow progression to becoming an IEMA Environmental Auditor specializing in EMS assessments.

Practical workshops are designed to reinforce the discussions and topics, including basic auditor techniques, environmental policy critique, audit planning, nonconformity writing, conducting audit interviews, and reporting results.
This style of delivery makes the course both memorable and enjoyable for participants, ensuring long-term learning.
Course Outline
Day 1
Introduction

EMS Auditing

Environmental Aspects and Impacts

Environmental Management Systems

Auditors attributes roles and responsibilities
Day 2
Environmental Legislation, Regulations and Other requirements

The Principles of Auditing
Day 3
The Internal audit process

Introduction to the Auditagon©

Classroom auditing role play

Future information and advice

End of course open book assessment
Tutored Audits – following the course, participants have an opportunity for further development, where their subsequent in-company EMS audits can be observed and tutored to provide practical on-site training.
Who Should Attend?
Employees who have no knowledge of the internal auditor process

Those responsible for carrying out environmental internal audits

Experienced quality auditors who want to audit environmental management systems and who need to show professional competence in this subject.

Environmental auditors needing knowledge of the EMS auditing process.

Senior managers who will have to evaluate the outcome of internal EMS audits
Qualification
Upon completion of the course, successful delegates will be awarded an IEMA certificate.
Learning materials are provided and an IEMA Learner's Manual is included in the booking price. Our trainers are experienced environmental consultants who promote discussion and a relaxed atmosphere during their training sessions. We encourage you to test their knowledge, and they are open to questions from delegates regarding auditing, transition and applying the skills learned to real life situations.
Price
Cost per delegate is £700.00 (exc. VAT) which is inclusive of lunch, refreshments and learning materials. We accept card and invoice payments. Please read the payment Terms and Conditions before booking.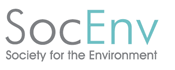 © Environmental Solution through Partnership Ltd 2018. All rights reserved.           Environmental Solutions through Partnership Limited. Registered in England and Wales. Company no: 5038894