The 'Low Carbon Business Evolution Programme' (LCBEP) is run by Staffordshire Business Environment Network (SBEN) and part funded by the European Regional Development Fund Programme. The aim of the project is to help small to medium enterprises (SMEs) increase their energy efficiency and reduce their carbon footprint. Grants are available up to 60% of the value of project.
ESP provide specialist advice on how the eligible businesses can achieve success with regards to the aim of the project. Support is offered in one of the two following areas;
Energy Review or Energy & Environment Review

Environmental Management System (EMS) Gap Analysis
Since 2016, ESP has been delivering these reviews with Staffordshire County Council, and we are proud to announce that our findings have identified over 3500 tonnes of CO2 equivalent in savings, and around 900 tonnes of CO2 equivalent has been claimed as savings through the scheme.
ESP have worked with a large range of businesses and charities, from Staffordshire Wildlife Trust, to a joinery company, to an abattoir to achieve carbon and cost savings through innovative bespoke options for decreasing energy use.
We have greatly enjoyed being a part of the project, and feel it has not only been interesting and enjoyable, but has been beneficial to the Staffordshire community and its businesses.
During the project we have delivered advice on efficiencies in heating, lighting, cooling, insulation and business process energy efficiencies, including innovative solutions such as:
Far Infra-Red Heating
Power Factor Correction
Voltage Power Optimisation
LED Lighting
Air Source and Ground Source Heat Pumps
Innovative solutions for business processes such as:

Bespoke Theatrical Lighting
Food preparation equipment sterilisation
Compressor optimisation
Replacement specialist kilns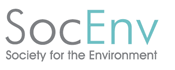 © Environmental Solution through Partnership Ltd 2018. All rights reserved.           Environmental Solutions through Partnership Limited. Registered in England and Wales. Company no: 5038894