Introduction
This course is designed for anyone wishing to understand how environmental legislation may apply to their organisation.
It is particularly useful for those people to gain an understanding of how to comply with environmental law or who are formulating a register of regulations within their environmental system.
Course Location
On site or at our dedicated training facilities.
Course Duration
One day
Key Topics
• The statutory legal framework
• CRC Energy Efficiency Scheme
• Regulation on Substances that deplete the Ozone Layer
• Water Resources Act
• Environmental Protection Act – Section 34 (Waste)
• The Energy Performance of Buildings Regulations
• DEC's
• EPC's
• CoSHH Regulations
• Control of Asbestos at Work
• Noise & Statutory Nuisance Act
• Wildlife & Countryside Act
• Interactive workshops to include practical examples
Qualification
On attending the course the delegate will be awarded a certificate of course completion.
If you would like to enquire about this course, or a similar course you would like to develop in partnership with us, please complete the contact form below. Alternatively, please give us a call on 01902 771 311 and we will be happy to discuss it.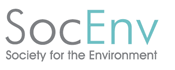 © Environmental Solution through Partnership Ltd 2018. All rights reserved.           Environmental Solutions through Partnership Limited. Registered in England and Wales. Company no: 5038894