Introduction
This course is designed for anyone wishing to understand the issues surrounding waste within their organisation.
It is particularly useful for Managers and Supervisors but it is equally beneficial to team leaders, technicians or any other employees.
Course Location
On site at your premises or at our dedicated training facility.
Course Duration
One day
Key Topics
• What is waste?
• The "Duty of care".
• Non-hazardous waste.
• Hazardous waste.
• WEEE.
• Waste minimisation.
• Up coming changes to waste law.
• Interactive workshops to include how to complete a waste transfer note and consignment note to meet the requirements of legislation.
Qualification
On attending the course the delegate will be awarded a certificate of course completion.
If you would like to enquire about this course, or a similar course you would like to develop in partnership with us, please complete the contact form below. Alternatively, please give us a call on 01902 771 311 and we will be happy to discuss it.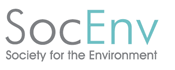 © Environmental Solution through Partnership Ltd 2018. All rights reserved.           Environmental Solutions through Partnership Limited. Registered in England and Wales. Company no: 5038894